Attention Fort Lee Residents….
Are You Ready to Finally Find a Realistic, Successful Fitness Program Which Produces Quick, Proven Results?
 Lose fat, build muscle, and get into the best shape of your life with a customized personal training program!
From the Desk of: Brian Hernandez Owner
Fort Lee VIP 1 to1 Fitness Center
Dear Friend,
Are you sick of impossible fad diets and long and boring cardio sessions?
Are you stressed out and busy, with no time to focus on fitness and weight loss?
Have you tried other programs without ever seeing real or lasting results?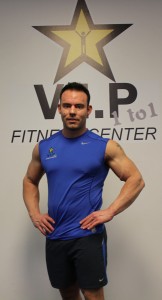 My name is Brian Hernandez,and I'm the owner of  VIP 1 to1 Fitness Center Fort Lee, NJ , home of the absolute best Bergen County personal training. We have been delivering results for over 16 years , and we're ready to help transform your life and get you into better shape than you've ever imagined.
AT  VIP 1 to1 Fitness Center , you'll experience the difference of a program which is entirely tailored to you. Our 360-degree approach to weight and fitness offers you a comprehensive system to help tackle every challenge and blow past every obstacle.
We fuse high-intensity cardio, weights and abdominal exercises into one scientifically-proven routine. You'll save time, and get fit and toned with express results.
You'll benefit from quick workouts which anybody can work into their busy schedule, and you'll burn up to 9x more fat than you do with traditional training thanks to our unique total body and metabolic approach.
Plus, our fitness formula will literally shut down your fat hormones, so you stop storing fat in all of those stubborn trouble areas, and you reduce your stress to feel better than ever.
 Never diet again, never experience a long or boring training session, and never stay stuck in a rut. We'll push you to be at your best, and our customized 360-degree training program will get you fit and toned in no time at all.

This is hands down the BEST fitness program & (Gym) I have ever been part of . I have been to countless commercial gyms and worked with their personal trainers and never gotten the results I really wanted. Until I met Brian and Suzy The owners of VIP fitness . Not only are the staff AMAZING trainers they are All Fantastic people ! Caring and Educated in their craft . They have given me a totally different understanding of exercise and diet which has helped me achieve my "personal best" !
Not only am I physically stronger and loving the way I look and feel but I am also much more educated about food choices , I realized through VIP how many food & exercise "myths " I had fallen victim to all these years .
WARNING !!!! You WILL get results here & you Will likely be addicted to the classes !! smile emoticon So be prepared for change and to look and feel better than EVER !!!!!
* Results may vary from person to person
Before
After
Selvie
V.I.P 1 to 1 Fitness Center is hands down Fort Lee's best kept secret! About a year ago I felt like I wasn't able to keep up with my three kids. I knew it was time to make a change both physically and mentally. I contacted Brian Hernandez and have been training with Brian for less than 3 months. The compliments I began receiving about my shape, I had not heard in over a decade. Not to mention, the impact Brian has had on my overall well being is beyond descriptive. I have recommended Brian to 4 of my friends and they are as happy as I am with their results. All that I can say, if you are serious and committed to truly making a positive change, reach out to Brian and find out for yourself. This is the best decision I have ever made!!!!
* Results may vary from person to person
Before
After
Drew
Working with Brian's personal training team was not only incredible as far as results and information but also, fun! Yes, getting fit was extremely fun in such a positive, high energy, atmosphere! Brian really cares about his clients and their results. Going to VIP Fitness was one of the smartest things I have ever done. Been their for years now and plan to stay for years more. I love it!!
* Results may vary from person to person
Before
After
Suzy
Having two babies really took a toll on my body –and unlike what the magazines tell you, chasing your kids is NOT enough to keep fit. I finally got fed up with looking dumpy and twenty years older than I was, so I called Brian. He changed my life. Exercising is now an enjoyable, natural part of my routine. And I can finally wear swimsuits, shorts and sleeveless tops without being embarrassed and self-conscious
* Results may vary from person to person
Before
After
Milena Kish
If you want a lean and healthy body, go to VIP fitness center! Each trainer is determined to get you the results you need. BRIAN IS THE BEST for his dedication and his positive reinforcement! Without his help, I would never be where I'm at today! GO TO VIP! You won't be upset.
* Results may vary from person to person
Before
After
Ray Barbagallo
I've been training all my life but never knew what potential I could achieve until VIP gave me the direction to accomplish something I thought I could never attain. I'm the guy like many others that wants to build muscle, gain weight without adding on unwanted pounds and just grow. My brother gave me a few training sessions for a birthday present and to my surprise I put on those 12 pounds of substantial size in 4 months! I went in thinking it was a thoughtful gift but one I definitely didn't need. I was amazed at what Brian Hernandez did the first three sessions. He not only took me to that level of building muscle but also put me into a place in which I actually got excited about training again. Like it was the very first time. I have to admit, it was the best gift to date. Not only did Brian kick up and boost me into the right gear he gave me a nutritionally balanced plan I absolutely rely on. I tend to think that Brian, and whoever might else train clients at VIP fitness take it a few steps further. They focus on the individual client they are training with. Thank you Brian, you told me I could do it and I did. My suggestion would be for anyone who has any doubt that they can't achieve a goal that they might have been working a long time to get, maybe with another trainer or just not being able to do it on there own. VIP is the key, it was for me.
* Results may vary from person to person
My name is Susan, and I am stay at home mom who has tried everything under the sun when it comes to weight loss and fitness programs with little or no success until I stumbled upon your program.I want you to know how thankful I am for the results that I am experiencing with your "VIP Fitness Personal Training" program because I've struggled with my excess baby weight ever since my daughter little Sarah was born just 18 months ago.
I'll be completely honest…
Before I tried your "VIP Fitness Personal Training" Program I've never given any feedback on any workout program that I've done before because – NONE OF THEM EVER WORKED FOR ME! With that in mind, I thought that it was especially important for me to write you and share my amazing success story with you. In the first 10 days I dropped 10 pounds, and 2 dress sizes and I'm not stopping there till I reach my goal! 🙂
* Results may vary from person to person
My training sessions at VIP has been a rewarding experience that has transformed me physically as well as mentally. They know what you are capable of and that there is always room to improve. The big "50" is just around the corner and I've never been healthier,stronger and happier! In my line of work handling 15-20 dogs a day is possible thanks to VIP Fitness!
* Results may vary from person to person
Before
After
Nancy
"This is what's it's all about – professional attention and the right results. I would recommend VIP Fitness to anyone who's serious about getting and staying fit. I leave every session knowing I got my money's worth. And the entire staff is nothing less than friendly and professional. I'm hooked!"
* Results may vary from person to person
Before
After
Nancy lucianna
These guys are hands-down the best. They totally get what what its like to juggle staying fit on top of everything else you've got going on. They have customized my workouts and schedules to fit my goals and wants. I can't imagine ever getting a better experience anywhere else.
* Results may vary from person to person
Before
After
Hope Freemen
I was frustrated and not satisfied with the results I was getting at the gym, and I saw a friend who looked amazing and he told me he was going to VIP. Of course, I went over , met Brian, Nick and Jose and haven't looked back since. I was always afraid of weights (thinking they would make me bigger). Boy was I wrong!
Plus they developed a food plan just for me and it works! I'm not hungry, and I always feel satisfied .
I think everyone should try VIP……….it works!
Hope F.
* Results may vary from person to person
Before
After
Eugene Kim
It's been two months since I've started coming here. I was looking to change my lifestyle and the trainers here have provided me the tools, motivation, accountability, and knowledge to get me to where I need to be, thanks to the trainers.
I started off wayyy overweight and my blood pressure sky high at 180/100. In the two months I've been coming, I've lost 20 pounds and my blood pressure has normalized to 120/80. Not only have I lost 20 pounds in a short time, but I've gained muscle and it shows when I look in the mirror. The trainers will work on providing you your own personalized workout regiment and your diet.
The trainers provide you with the knowledge to working out for your specific needs whether you want to body build, slim down, manage your blood pressure, whatever your body needs is what they'll put you into training for. If you want to body build, if you want to get your weight and blood pressure under control, if you want a trainer that will motivate you and keep you from gaining pounds, this is the place. They have the knowledge and experience to get you from looking and feeling better everyday.
What you're getting here is a completely personalized experience. Not some generic chain gym where their trainers are second rate. Let's be honest, those chain gyms are going to give you some free training session with a trainer but that never gets you anywhere. At VIP Fitness, you're getting a truly hands on experience in where they will tailor a plan to your goal. Not only that, the trainers are all qualified, knowledgeable, and most importantly, personable.
Don't waste your money by going to some generic membership gym where you'll only go for the first week. Invest your money into your life, invest your money to extend your life and health and look good doing it. VIP Fitness is the place to go.
* Results may vary from person to person
"I'm really happy I joined VIP Fitness Center! Working with Brian has been amazing experience. When I first started I wanted to get into a better shape, he changed my diet and exercise routine. Brian knows his stuff and you really have to change your lifestyle if you really want to get strong. I highly recommend VIP Fitness Center."
* Results may vary from person to person
I started working out at VIP fitness about 7 months ago. I turned 50 this year and really thought I was finished with having a good body. When my daughter said to me "Daddy, you have man boobs", I realized it was time to get back into the gym. I have worked out with trainers in the past, but I never lasted more than a few weeks because I always got injured. So I was very skeptical at first. Brian sized me up perfectly and i have been going twice a week since i started. When I complain that my back or shoulder hurts, we always seem to be able to work through the stiffness. I now know, it is only stiffness, and not injuries. I can say that I am in as good as physical shape as I was when I was 20. My arms and chest are ripped. I asked my daughter the other day what she thought of my 'Man boobs" and she said, Daddy, "those are muscles'". I have recommended at least two more people to Brian and VIP fitness.
–
Before
After
Peter Kim
I'm a forty year old male who has been out of shape for thirty nine years and change. With friendly and knowledgeable help from the staff of V. Fitness center, I've lost nearly twenty pounds in two month period. The help includes how to exercise right and the right diet for the specific exercise.
It was single most effective and quickest result I've experienced!! –
* Results may vary from person to person
My name is Linda, and I'm writing you today to tell you about my positive experience with the "VIP Fitness Personal Training" program that I recently completed. Over the last month, I have made so many positive changes in the way I think about myself, in the way my body feels, as well as the way I approach exercise and nutrition. The positive encouragement and sound guidance that I received set the tone for me to lose 7lbs in the first 4 weeks! Wow! I have struggled to lose weight my entire life, and because of your "VIP Fitness Personal Training" program I don't have to struggle anymore and can finally see a real change in the way that I look and the way that I feel. Thank you so much for all your help, you've changed my life and my body for the better! Taking the leap of faith and doing this program was the best decision I ever made for my body.
* Results may vary from person to person
Before
After
Jeff Mayer
Thanks guys for making me feel and act…young and stupid again!! Lol! Xoxo Jeff Jeffrey Mayer CEO/LBU inc. –
* Results may vary from person to person
Before
After
Chris Brown
I came in to VIP fitness with a picture of a body i wanted. i said to Brian "can you make me look like this?" his reply was i will make you look even better! Brian was right. i have gained 15lbs of muscle and lost most of my body fat. vip is the real deal they can make it happen
* Results may vary from person to person
Before
After
Han Joo Kwak
VIP Fitness Center gave me the tools to transform my workout routine. The staff taught me everything from proper workouts to eating right. VIP Fitness Center motivates you to change your life through healthy living. The trainers are all friendly, knowledgeable , diverse, and professional. I highly recommend VIP Fitness Center for anyone looking to get in shape or take your current fitness to the next level. –
* Results may vary from person to person
Torch fat, build muscle and get fit and toned in less time than ever – get express results!
Say goodbye to all of your stubborn trouble areas
Look and feel at your best, as you improve your energy and self-confidence, and reduce stress
 25 Years of Delivering Proven Weight Loss & Fitness Results
Bergen County Personal Training at VIP 1to1 Fitness Center
360-Degree approach to weight loss and fitness including metabolic training, resistance training and functional strength training
Customized personal training program developed just for you
Quick and fun training sessions – all based on your own schedule
Burn fat 7-9 times faster than regular exercise programs
Lose body fat, get fit and toned, and build muscle
Target stubborn trouble areas
Reduce stress, gain energy, and improve self-confidence
Simple nutritional guidelines for superior weight loss
Lifestyle improvement including making healthy choices and all-day changes for better results
Free body diagnostic for new members
Supportive, friendly community
At VIP 1to1 Fitness Center, we strive to do more than what you'll find at big box gyms and other programs. We offer you a 360-degree approach to nutrition, lifestyle, fitness and weight loss, which offers both quick and long-lasting results.
Your program is entirely customized based upon you — your body, your goals and your needs. Our highly-trained, expert trainers push you to be at your best, and provide you with the motivation and encouragement you need to step ahead.
Plus, with a supportive and friendly environment, you'll never feel out of place, and you'll connect with other members who are also on the journey towards bettering themselves.
VIP 1to1 Fitness Personal Training

Personalized 360-degree approach to weight loss, fitness and lifestyle
Welcoming and friendly environment
Simple nutritional guidelines to maximize results
Quick and fun workouts

Other Fitness Programs & Gyms

One size fits all programs which aren't about you and don't cover all the bases
Intimidating and uncomfortable meat market gyms
Restrictive and impossible fad diets
Long, boring training sessions
 As a service-based business, if we don't deliver for our clients, we wouldn't have any. It's that simple. That's why we're confident in our 360-degree approach to weight loss, fitness and personal training. You'll burn body fat, get fit and toned, and enjoy quick and lasting success.
It just doesn't get any better than that. I sincerely look forward to helping you look and feel your best while you achieve every one of the goals you have set for yourself!
CLICK HERE to register for the best Bergen County personal trainer or call 201-947-2003
With VIP 1to1 Fitness Center, you'll finally be on your way to changing your life and never looking back again. Our 360-degree, personalized approach to your fitness and weight loss ensures that you see express results, and that you make long-lasting lifestyle changes.
Quickly burn fat, get fit and toned, and feel at your best, with renewed confidence and increased energy.
You'll even have fun while you're at it, with quick, innovative workouts which work into your busy schedule and keep you coming back for more. We'll push you to be at your best, and we'll unlock all of your hidden potential with a customized, comprehensive plan built entirely for you.
We've been delivering proven fitness and weight loss results for more than 25 years, and now we're ready to help you take that next step.
 It's never too late to get started or to make a change.
Sign up today and get started with our unique training program, and the body you've always craved will finally be in reach.
Sincerely,
Brian Hernandez Owner
VIP 1 to1 Fitness Center
PS.When you're ready to get express results, cut exercise time in half, and burn up to 9x more fat than other fitness and weight loss programs offer, then get started with the best personal training in Bergen County, VIP 1to1 Fitness Center today!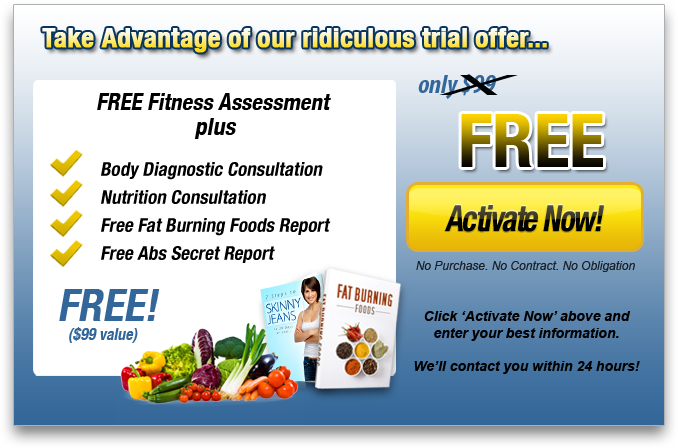 Click HERE to Activate Your FREE Trial Today
Or Call 201-947-2003