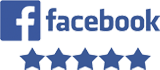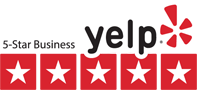 Susan
My name is Susan, and I am stay at home mom who has tried everything under the sun when it comes to weight loss and fitness programs with little or no success until I stumbled upon your program.I want you to know how thankful I am for the results that I am experiencing with your "VIP Fitness Personal Training" program because I've struggled with my excess baby weight ever since my daughter little Sarah was born just 18 months ago.
I'll be completely honest…
Before I tried your "VIP Fitness Personal Training" Program I've never given any feedback on any workout program that I've done before because – NONE OF THEM EVER WORKED FOR ME! With that in mind, I thought that it was especially important for me to write you and share my amazing success story with you. In the first 10 days I dropped 10 pounds, and 2 dress sizes and I'm not stopping there till I reach my goal! 🙂
* Results may vary from person to person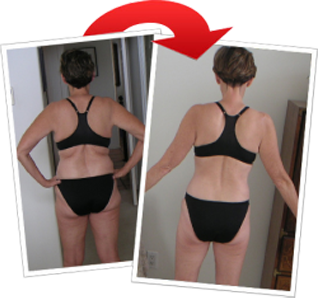 Suzy
Having two babies really took a toll on my body- and unlike what the magazines tell you, chasing your kids is NOT enough to keep fit. I finally got fed up with looking dumpy and twenty years older than I was, so I called Brian. He changed my life. Exercising is now an enjoyable, natural part of my routine. And I can finally wear swimsuits, shorts and sleeveless tops without being embarrassed and self-conscious
* Results may vary from person to person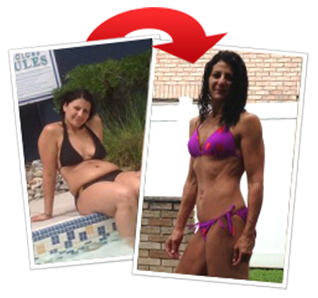 Drew
Working with Brian's personal training team was not only incredible as far as results and information but also, fun! Yes, getting fit was extremely fun in such a positive, high energy, atmosphere! Brian really cares about his clients and their results. Going to VIP Fitness was one of the smartest things I have ever done. Been their for years now and plan to stay for years more. I love it!!
* Results may vary from person to person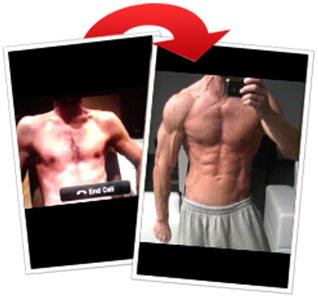 Ray Barbagallo
I've been training all my life but never knew what potential I could achieve until VIP gave me the direction to accomplish something I thought I could never attain. I,m the guy like many others that wants to build muscle, gain weight without adding on unwanted pounds and just grow. My brother gave me a few training sessions for a birthday present and to my surprise I put on those 12 pounds of substantial size in 4 months! I went in thinking it was a thoughtful gift but one I definitely didn't need. I was amazed at what Brian Hernandez did the first three sessions. He not only took me to that level of building muscle but also put me into a place in which I actually got excited about training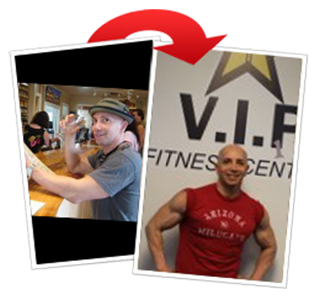 Check Out These Results!*
Are You Ready For The Life-Changing Body You Deserve?
VIP 1-to-1 Fitness is perfect for any fitness level. STOP over thinking it! There's nothing special about these clients except that they showed up, followed the plan, and made a little progress each day. (*results may vary)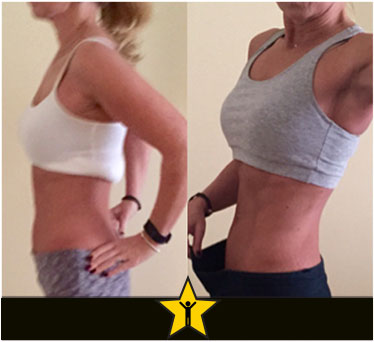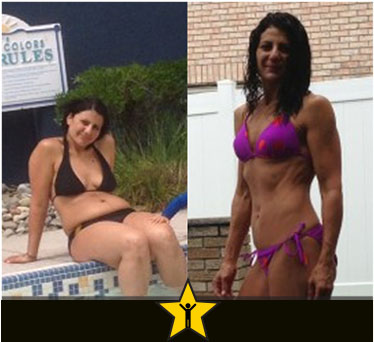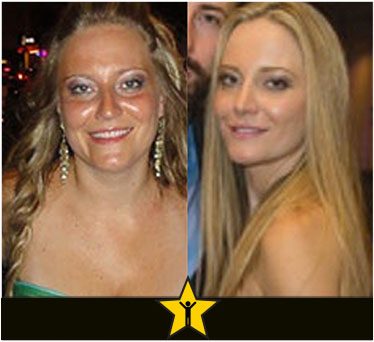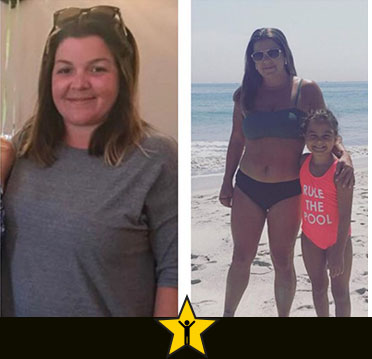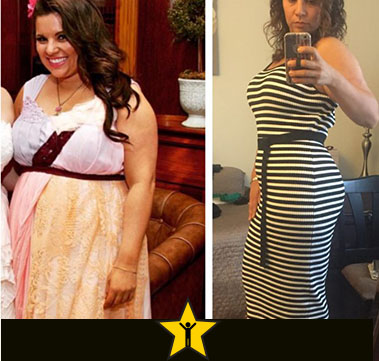 Yes, this could be you! The hardest part is really just getting started, so get started today!
DON'T WAIT! TAKE ADVANTAGE OF OUR RIDICULOUS TRIAL OFFER
FREE

Body Diagnostic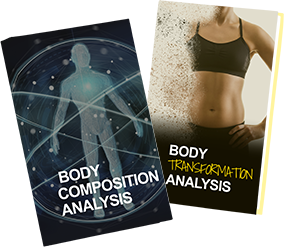 Personalized Fitness Assessment
Body Diagnostics Testing
Nutrition Consultation
FREE Fat Burning Foods Report
FREE Abs Secret Report
No-Obligation Fitness Consultation
More Than Results: 30-Day Money Back Guarantee!
Try my program for 30 days by following the routine, showing up to every appointment, and logging your meal plan and if at the end of the 30 Days you do not see any results, we will issue you a refund.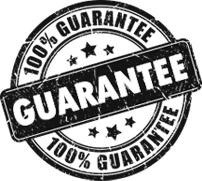 With VIP 1 to 1 Fitness Center, You'll Finally be on Your Way to Changing Your Life And Never Looking Back Again.