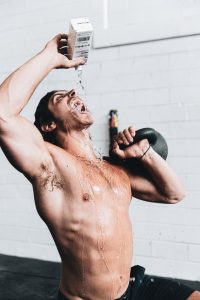 You'll be more prepared for the summer heat and exercise when you can identify that you're dehydrated. The best way to fight dehydration is to avoid it in the first place. Drink water before you exercise. Sip on it during exercise and finish your session with a bottle of water if you're perspiring heavily. Dehydration can have many signs which may vary by age. Seniors, who dehydrate faster, often show signs that resemble dementia, while infants may become lethargic.
Dry cracked lips and lack of skin turgor are signs.
One of the first signs of dehydration is thirst and a dry mouth. If you ignore those signs, your lips will become dry and cracked. That suggests you need to take action quickly. You can also test for dehydration the way doctors and veterinarians do, by skin turgor. For humans, it's a simple pinch of skin on the forearm or abdomen. After the skin is released, if it returns to normal quickly, there's not a problem, but if it remains tented, it's a sign of dehydration. With animals, the vet pinches the back of the neck.
A simple test is the color of your urine.
Urine should be a light yellow. If it's clear, you're overhydrated. However, if it's a dark yellow to almost brown, it's not diluted with enough fluid, an easy sign that dehydration has occurred. Scant urine is also a sign of dehydration, particularly in babies. If your child doesn't require normal changing frequency, they may be dehydrated. Headaches and exhaustion are also signs. Your brain and heart are mostly fluid. If you don't have adequate fluid in your body due to dehydration, you can get headaches, brain fog, and cardio functioning problems causing exhaustion.
Your blood pressure is an indicator of dehydration.
Changes in blood pressure vary. Some people experience an increase in blood pressure when they're dehydrated, while others experience a decrease in it. Dehydration causes low blood volume. Low blood volume can cause blood pressure to drop. It can also cause the body to produce more vasopressin to cause blood vessels to constrict to increase adequate blood flow. The vessels and thicker blood cause an increase in blood pressure. If your blood pressure is abnormally low or high, it's a sign of dehydration.
Dehydration can lead to an interruption of your normal sleep-wake cycle. Scientists discovered that dehydration caused a shorter sleep cycle, which leaves you tired the following day.
Your heart won't function as well if you're dehydrated. It reduces the functioning of the left ventricle. That change can leave you exhausted and diminish the effectiveness of your workout.
Besides a headache from dehydration, it can cause mood changes, lack of focus, poor memory, and interrupted concentration.
Dizziness is another indicator of dehydration. Blood thickens from dehydration, causing blood channels in the brain to expand, creating a headache.
For more information, contact us today at VIP Fitness Center
---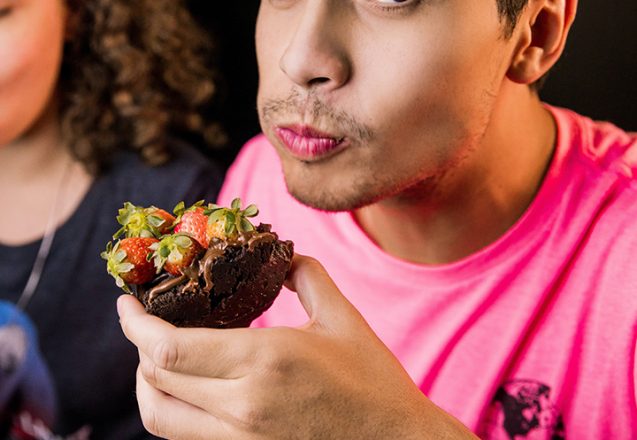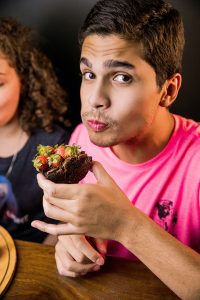 The latest diet talks in Fort Lee, NJ, revolves around cheat days for dieters. Some people say it's an effective way to ensure you stick with weight loss plans, while other professionals believe it may harm your chances. Who is right? First, let's look at what cheat days are. They're not days you eat pints of ice cream, cookies, and cake until you're semi-conscious of all the sugar. Cheat days are days you permit yourself to indulge in a couple of pieces of pizza or a dessert after dinner.
Cheat days are part of a healthy eating strategy.
If you're eating healthy food, you're not dieting, but you probably are losing weight. When you choose healthy eating as your road to weight loss, sometimes you eat a piece of cake or sample a cookie. It's not the end of your focus on eating healthier, but part of it. Healthy eating means focusing more on whole foods and reducing the amount of highly processed food and food with added sugar. It's all about moderation.
Theoretically, cheat days should boost your metabolism.
Your body is hardwired to survive. When food is scarce, the body slows metabolism to ensure there are enough calories for vital functions. That makes it harder to lose weight. Planned cheat days increase caloric intake periodically to keep the metabolic fires burning high. Short-term results indicate that a cheat day can boost metabolic functioning by up to 10% for up to 24 hours.
You might slow your progress with planned cheat days.
If you're increasing your calories by an extra 500 for one day a week, it will slow weight loss progress. It's mathematical. It takes a deficit of 3500 calories to lose one pound. If you cut your caloric intake by 500 calories a day, you'll lose a pound in one week. If you have a cheat day that week, it will take you 8 days, not seven, to lose a pound. However, you'll be less likely to feel deprived and more likely to stick with your healthy eating plan the rest of the time. If food with added sugar is your weakness, cheat days may make it harder. It feeds the sugar addiction, keeping it alive.
Cheat days don't mean you eat everything in sight. It means you permit yourself to consume an otherwise forbidden high-calorie food. Focus on portion control, too.
If you've given up food with added sugar, don't include those types of food for a while. Wait a month before you do and you'll probably find the food tastes way too sweet. It's because you've retrained your sense of taste.
People who never seem to have a problem with their weight and can eat everything tend to eat more like people who diet and include cheat days. They eat healthy most of the time, but when they want a specific food, they eat it. It never becomes an issue.
Plan cheat meals around special occasions so you can join in the fun. On the cheat day, eat slowly and savor the food, allowing your stomach to tell the brain it's full, so you'll eat less.
For more information, contact us today at VIP Fitness Center
---
---
---
---
---
---
---
---
---