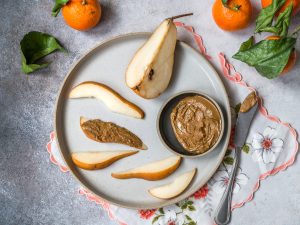 Many people in Fort Lee, NJ, make healthy snacks ahead, so they're ready when hunger hits. It can happen when you're driving, at work, or home. Having them ready allows you to snack while sticking with a good nutrition program. Some people may think snacking is bad, but that's not true. It's an important part of any weight loss program. It helps you feel satisfied throughout the day so you aren't tempted to eat junk food and won't overeat at the next meal.
Have easy options in your refrigerator.
Fruit is an easy option that can be refrigerated or stored outside the refrigerator. Watermelon and cantaloupe are two examples of fruit you can prepare ahead and have ready. Just cube them and store them in the fridge for a cool treat that will satisfy both your need for a snack and your sweet tooth. Keeping berries, cherries, and grapes ready to eat is another option. You can even layer small mason jars in a parfait style with Greek yogurt, berries, bananas, and nuts. When you're ready for a snack, they're ready for you.
Of course, you can't forget veggies and dip or popcorn.
You can make microwave popcorn from scratch. A microwave container with a lid you put on loosely and a bag of popcorn kernels are all you need. It's healthier than the commercial microwave and far less expensive. Air-popped corn is the best option. Add flavor with seasonings. Having fresh veggies ready to eat can help provide snacks and ingredients ready for meal preparation. Use hummus or seasoned Greek yogurt for the dip.
Make trail mix and control ingredients while lowering the cost.
Trail mix can contain almost anything from nuts to M&Ms. Most of the trail mix you purchase contain lower-cost ingredients or ones that aren't healthy. Create your own style of trail mix with nuts as the primary ingredient. Add in seeds, like shelled sunflower or pumpkin seeds, and dried fruit. You can add small amounts of dark chocolate, popcorn, peanut butter chips, or a few pretzels. If you want to add a little spice, salt, nutmeg, or cinnamon.
Peanut butter is a delicious topping for fruit. Slice apples and put on some peanut butter. You can also combine sliced cheese with fruit for another easy-to-make snack.
Cottage cheese and unsweetened applesauce make a good go-to snack. You can also top the cottage cheese with fresh fruit like berries, pineapple, or strawberries.
Having a cold treat ready in the summer is important. Frozen grapes are a delight. You can also blend fruit and pour it into ice pop molds. Just blend, freeze, and when you're ready for a cold treat, eat.
If you need more fiber in your diet, make overnight oats and have them ready for those snacking emergencies. Top it with fruit or flavoring as a filling, but delicious snack.
For more information, contact us today at VIP Fitness Center