Craving a sweet, tangy, and cheesy breakfast sandwich? Then try this honey cheddar sourdough grilled cheese!
 What You'll Need:
Sliced sourdough bread
Honey
Cheddar slices (use sharp cheddar for best contrast of flavors)
Butter
Any easy melting cheese of your choice
Let's Make Some Awesome Grilled Cheese!
1. Preheat your griddle your pan as you prepare all your ingredients.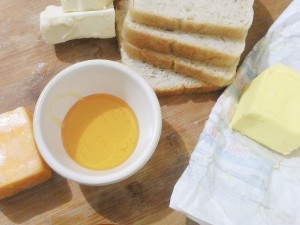 2.Lay down some cheddar slices on a slice of bread (photo shows two sandwiches).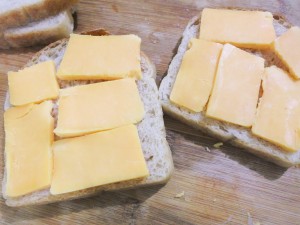 3. Drizzle in some honey, and then add the easy-melt cheese.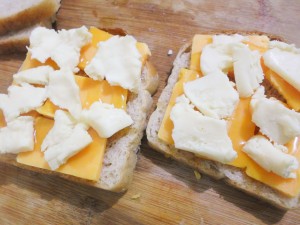 4. Add another slice of bread to make a sandwich and spread some butter over it.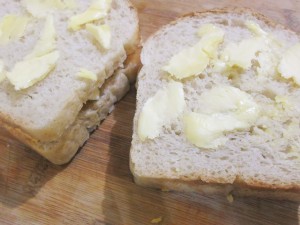 5. Place on a hot pan or grill over medium high heat and 'cook' each side until well browned and cheese is melted.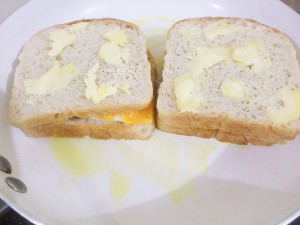 6. Slice diagonally and serve up!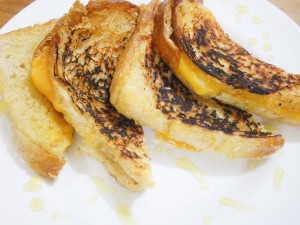 7. Make as much as you want or make an entire batch for everyone! You can also make this ahead of time and freeze until you are ready to heat up your pan or grill. Enjoy!