If you love Chinese take-out, lo-mien, or plain easy meals, this recipe is a sure treat. A balanced meal which comes together in mere minutes and uses only one pot is everyone's friend. With this one-pot Cantonese noodles recipe, putting together a healthy dinner fix is a breeze.
 What You'll Need
½ lb prawns (or sliced chicken breast, or a combination of the two)
Salt and pepper to taste
½ cup chopped spring onions
2-3 cups frozen vegetable mix of carrots, broccoli, and cauliflower
2 cups chicken stock (you may need to add ½ cup water)
4-5 ounces of Cantonese noodles (you may also use egg noodles)
Let's Make Some Easy-Peasy Cantonese Noodles!
1. Have all your ingredients ready.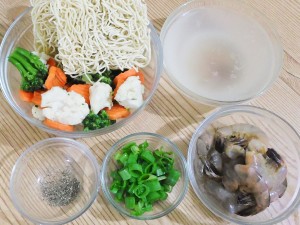 2. Place everything in a deep enough pan (except half of the spring onions).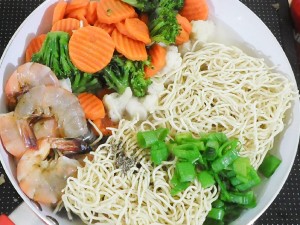 3. Cover for 3 minutes over medium-high heat.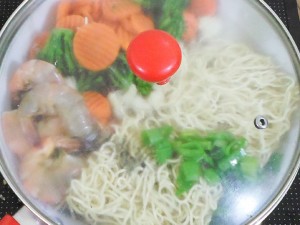 4. Give it a stir to ensure the noodles cook through and the veggies and prawns are done nicely as well. At this point, you may add soy sauce for color but it's not that important. Season with salt and pepper.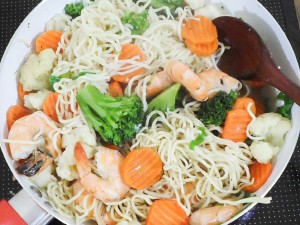 5. Cover again for another 3 minutes until the noodles has absorbed all the liquids.
6. Serve with a sprinkling of chopped green onions, enjoy! This recipe makes 2-3 generous servings.