Want some new appetizer or cocktail recipe which is easy and palate friendly? This smoked salmon tortilla rollups is a crowd pleaser, perfect for gatherings with guests or for pot lucks. The best part is they look fancy and guests will think you got them from a specialty deli or restaurant although it is so easy that even someone who is a complete kitchen neophyte can do it.
What You Will Need:
 12 inch flour tortilla (we are using whole wheat flour tortillas in this recipe)
1 tablespoon mayonnaise
1 tablespoon mustard
Toothpicks or cocktail skewers
3 ounces of smoked salmon, sliced thinly
A few leaves of lettuce (either ice berg or romaine)
3 slices of mild cheese (the one used for sandwiches)
Time to Roll up Some Appetizers!
1. Get all of your ingredients ready.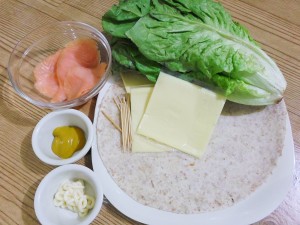 2. Spread the mayonnaise and the mustard over a rectangular area of the flour tortilla.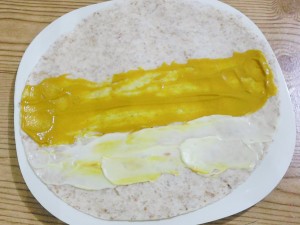 3. Add in the lettuce.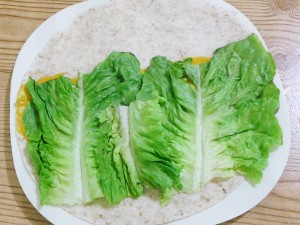 4. Add a layer of smoked salmon.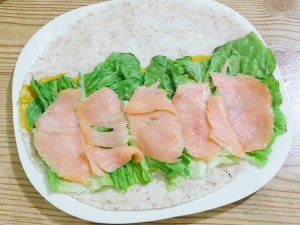 5. Then a layer of cheese. Arranging them this way will create a nice color contrast when you cut the roll up into slices.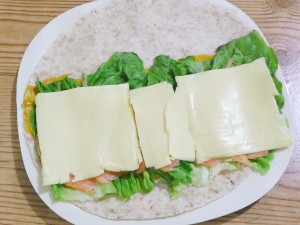 6. Roll the tortilla tightly, secure with toothpicks/cocktail skewers about an inch apart. Use this as a cutting/slicing guide. Cut the rolled up tortilla using a very sharp knife.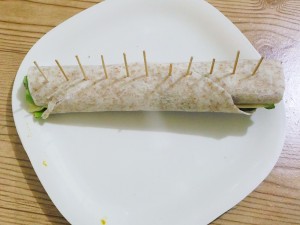 7. This recipe is for a single roll which makes 10-12 slices.